Step into the enchanting world of Darwin Festival 2023, an annual celebration of arts, culture, and nature in the mesmerizing landscapes of the Northern Territory! At Darwin, we believe in embracing unique experiences, and what better way to do so than by immersing yourself in this vibrant festival?
Witness sunkissed landscapes coming alive with vibrant performances and artistic expressions this August. Join us as we unveil the secrets of this sensational event, where inspiration knows no bounds and unforgettable experiences await.
Brace yourselves to discover the tapestry of sights, sounds, and flavors that will ignite your senses and leave an indelible mark. Buckle up your belts and unleash your wild side as we are about to give you a quick brief of what you will find in this 18 days festival. 
Driving into the Heart of Darwin Festival
Starting from 10th August '23, Darwin Festival'23 is a melting pot of creativity and diversity, showcasing an incredible lineup of performances, exhibitions, and installations that will surely leave you amazed.
As you navigate the city's charming streets and scenic drives, allow the festival's electric atmosphere to absorb and guide you to hidden gems and unexpected delights. The festival usually takes place across various venues within the vicinity of what is called Larrakia land, transforming the city into a hub of artistic expression. Extending from Waterfront Precinct to the Festival Park, there are countless opportunities you can count on.
Experience Cultural Fusion
Experience the rich tapestry of cultures that converge at the Darwin Festival. From indigenous art exhibitions like Salon Arts to captivating dance performances like Karul Projects Silence, the festival pays homage to the diverse traditions that shape Northern Territory's identity.
This year, witness awe-inspiring theatre productions, live music concerts, and thought-provoking talks and discussions; some of which if we name are Coil, 27 Club, and some family comedy series like Listies. With our car rental service, you have the freedom to navigate various festival venues, experiencing a fusion of music, dance, theatre, and visual arts, all within easy reach. For a complete guide visit: https://www.darwinfestival.org.au/#
Fuel Your Taste Buds
Darwin Festival is not just a feast for the eyes; it also sparks your taste buds. The festival showcases a tantalizing array of culinary delights that reflects the region's vibrant food scene. From food stalls offering mouthwatering street food to pop-up bars serving refreshing beverages, you'll find a multitude of flavors to satisfy every craving.
Bamboo Lounge all the way from South Asia is ready to serve Bao Buns and much more that will tickle your tastebuds right away in Darwin Festival 2023. If you don't want to compromise on your appetite, Ella by Minoli, a renowned MasterChef restaurant is a must-visit to share Sirilankan curries.
Three Mum's Kitchen broken rice and noodle salad, Trampoline Gelato, and MR Minucci burgers and pizzas are also some of the options you should definitely consider to fulfil your desire to taste delicacies from around the world.
Do visit Darwin's bustling night markets and waterfront dining experiences, where you can sample local delicacies and indulge in gastronomic adventures in a lively and vibrant atmosphere.
Unforgettable Entertainment Opportunities
Darwin Festival offers a myriad of events and entertainment opportunities for visitors of all ages. From electrifying live music concerts by renowned artists like Budjerahand Yirrmalto's intimate acoustic performances in cozy venues, there's something to suit every musical taste.
Dance enthusiasts can partake in interactive workshops and performances like Haiku Hands, immersing themselves in the rhythm and movements of various cultures. Theatrical performances like Desire & Destiny bring captivating stories to life, while live music concerts showcase a diverse range of musical genres.
The festival also hosts comedy shows like Briefs Dirty Laundry and Secret Life of Territorians, spoken word performances, and immersive theatre experiences that will leave you enthralled. Be sure to check the festival program beforehand to plan your visit accordingly and secure tickets for your preferred shows. The tickets range from $0 to $70.
Visual art exhibitions and installations spark creativity and offer thought-provoking experiences throughout the journey.
With our car rental service, you can easily access these exciting events without any hassle and create lasting memories.
Immerse Yourself in the Visual Arts
Darwin Festival'23 showcases an array of visual arts that range from traditional to contemporary. Explore art installations that transform public spaces into thought-provoking exhibits, giving you a chance to engage with art in unexpected ways.
The festival often plans collaborations between visual artists and performers, blurring the lines between different art forms. Take your time to learn about the exhibitions and gain a deeper understanding of the creative minds behind the captivating artworks.
Planning Your Darwin Festival Experience
To make the most of your Darwin Festival experience, plan ahead and explore the festival's program and schedule on its official site. Check the official website for updates on events, performances, blueprints, and workshops to tailor your itinerary according to your interests.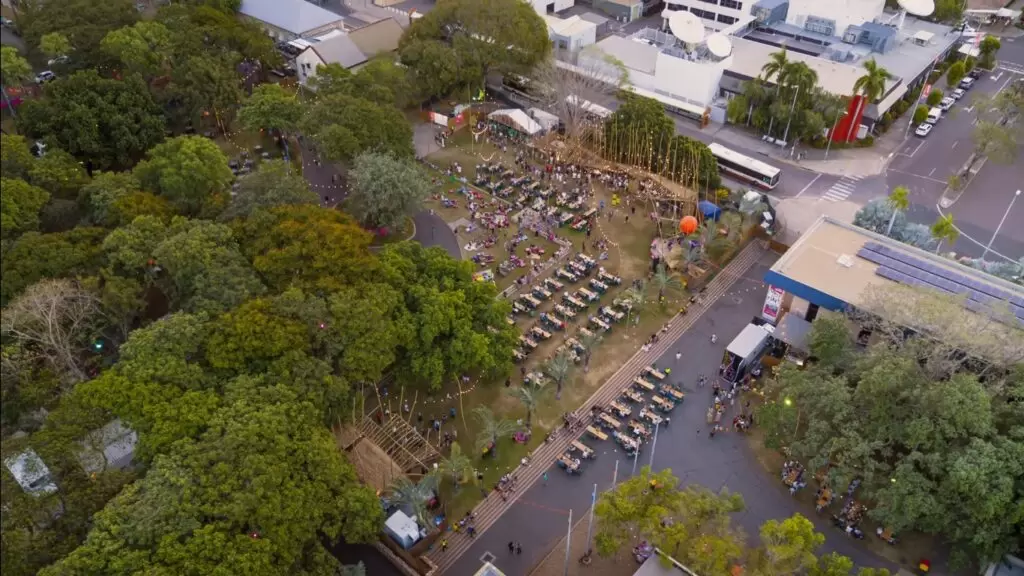 With our user-friendly booking platform and exceptional customer service, Territory Car Rentals ensures a seamless travel experience, allowing you to focus on immersing yourself in the festival's energy and cultural offerings maximum.
Our fleet of well-maintained vehicles ensures a reliable and comfortable ride as you navigate Darwin and its festivals. Enjoy the freedom and flexibility to explore the festival at your own pace, ensuring you don't miss any of the exciting events or experiences this year.
Takeaway
Don't miss the chance to be a part of the Darwin Festival'2023 extravaganza. With Territory Car Rentals, you can make the most of this incredible event, exploring the festival's vibrant performances, embracing cultural diversity, and discovering the awe-inspiring beauty of the Northern Territory.
Book your car today without any cancellation fee and get ready to embark on an unforgettable journey where art, nature, and adventure intertwine to create an experience like no other. Let the Darwin Festival'23 ignite your wanderlust and allow our car rental service to be your trusted companion throughout this extraordinary exploration! Good luck!