When it comes to planning what to wear in Darwin, it's all about comfort and style. Darwin, the vibrant capital of Australia's Northern Territory, is a tropical paradise known for its lush natural beauty, rich indigenous heritage, and unique climatic conditions. With its year-round warm temperatures, high humidity, and distinct wet and dry seasons, you must be wondering what to wear in Darwin.
It is best to wear light color breathable clothing in Darwin, especially if you're visiting in the dry season. Opt for loose-fitting comfortable clothes made from fabrics like cotton and linen to enjoy your stay and stay refreshed. There's more to it…
In this blog, we will explore what to wear in Darwin, taking into account the city's climate, cultural diversity, and local customs. Whether you're a visitor or a resident, this style guide will help you navigate the fashion scene in the Top End with confidence and comfort.
Dressing for Darwin's Climate
Darwin offers year-round warm weather, with two distinct seasons: the 'wet' and the 'dry'. Make sure your wardrobe reflects the season you are planning to visit in Darwin. Read on to ensure you have packed the right stuff.
The Wet Season
The wet season in Darwin runs from October to April. This period, also known as the 'rainy season', can bring heavy rainfall and high humidity, and occasional tropical storms. During this time, it's recommended to invest in quick-dry clothing that can handle the humidity and sudden downpours.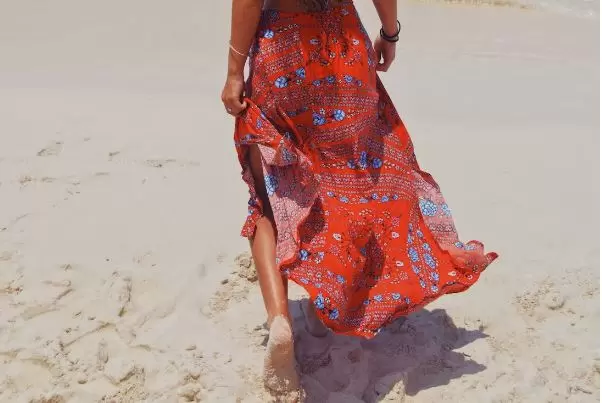 Don't forget to pack a flashlight or headlamp, as power-outs may occur during tropical storms. And remember, even during the wet season, Darwin can still have hot weather, so continue to dress for the heat by choosing lightweight and breathable fabrics.
Here are some clothing essentials to keep in mind for this season:
Loose-fitting Tops and Dresses:
Opt for loose-fitting, breathable tops, and dresses made from natural fabrics such as cotton or linen. These materials allow air to circulate and help wick away any moisture coming in contact.
Shorts and Skirts:
Choose comfortable shorts or skirts to keep yourself cool in the heat. Avoid heavy denim and opt for fabrics that dry quickly.
Lightweight Pants:
If you prefer pairing your top with pants, opt for lightweight and loose-fitting options made from natural fibres like linen or lightweight cotton.
Sun-protective Clothing:
Given the intense sun rays in Darwin, consider wearing long-sleeved shirts, dresses, or tunics with built-in sun protection. Buy garments with a high Ultraviolet Protection Factor (UPF) rating.
Footwear:
Pack comfortable sandals or breathable shoes that can handle wet conditions. Avoid closed-toe shoes like mules or sneakers that may cause discomfort or trap moisture.
Rain Jacket:
To prevent your clothes from getting super wet and sticking to your body, packing rain jackets and waterproof liners for daypacks is also essential.
The Dry Season
During the dry season from May to September, Darwin experiences milder temperatures and lower humidity levels. It offers clear skies, cooler temperatures, and refreshing breezes.
Lightweight breathable clothing with long sleeves should be worn to protect from the intense UV rays. Don't forget to carry a water bottle that holds at least 1L of liquid to avoid dehydration. Invest in an insulated bottle to keep your water cool throughout the day.
Here are some clothing essentials to keep in mind for this season:
Light Layers:
The dry season evenings can be cooler, so you can upgrade your fashion and wear light layers like a cardigan or a lightweight jacket.
Breathable Fabrics:
Think of short dresses and tops made from lightweight fabrics like cotton, linen, or bamboo to stay cool during the day. These materials allow better airflow, help regulate body temperature, and most importantly are easy to pack.
Sun Protection:
Do not forget to protect yourself from the harsh sun's rays. Wear a wide-brimmed beach hat, sunglasses, and use high-SPF sunscreen to shield your skin.
Comfortable Footwear:
Opt for comfortable sandals, sneakers, or walking shoes, as the dry season is perfect for exploring and casual street walks to the beach.
Cultural Considerations
Darwin is a multicultural capital city with a strong indigenous influence. When visiting cultural sites or attending events, it is important to show respect and pay tribute to local customs. Here are some tips to keep in mind:
Modest Dressing:
When visiting sacred sites or attending indigenous events, opt for modest clothing out of respect for local customs. Avoid clothing that may be seen as culturally insensitive or revealing by the locals.
Aboriginal Prints and Designs:
If you wish to wear indigenous-inspired clothing or accessories, choose designs that are ethically sourced and created in collaboration with indigenous artists.
Footwear Etiquette:
Some attractions, such as certain art galleries or indigenous-owned businesses, may have specific footwear requirements. Strictly follow any signage or instructions provided at the entrance.
Pack Your Favorite Hiking Gear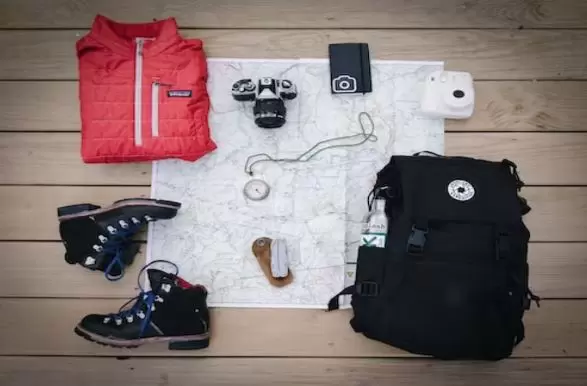 If you're planning to navigate the national parks around Darwin, packing your favorite hiking gear is a must. Comfortable, good quality supportive hiking boots and socks are necessary to prevent blisters during long hikes and walks.
Don't forget to bring a beach hat and plenty of sun protection, including sunscreen and sunglasses. A water bottle that holds at least 1L is also essential to keep the body hydrated during your adventures.
Don't Forget the Essentials
No matter the season, there are a few essentials you should always carry in your luggage to Darwin. Along with sun protection, hats, sunglasses, and sunscreen should be at the top of your packing list.
Bug spray is also important, especially if you're planning to spend time outdoors and camping. And, of course, don't forget to bring a sense of adventure!
Frequently Asked Questions (FAQs)
How do people dress in Darwin?
In Darwin, people dress according to the weather. Lightweight, breathable clothing like cotton and linen is popular, and during the wet season, rain jackets and quick-dry clothing are common.
What should I wear to a Kakadu day trip?
For a day trip to Kakadu, wear comfortable clothing and shoes suitable for hiking. Don't forget your hat, sunscreen, sunglasses, and plenty of water to keep going.
Which month is best for Darwin?
The best months to visit Darwin are during the dry season, from May to September when the weather is a bit breezy and rainfall is minimal.
Take Away
Dressing smartly for Darwin's unique climate and culture is essential to ensure comfort and respect for the local environment. By considering the climate variations between the wet and dry seasons, opting for lightweight and breathable fabrics, and incorporating indigenous-inspired elements, you can confidently explore Darwin's stunning landscapes and vibrant cultural scene while following fashion and being comfortable. Remember to always show respect for local customs and enjoy the delightful fusion of tropical fashion and rich heritage that Darwin is gifted with.